Well everyone needs something to do in their free time, drawing and painting are the best ones to do. Turning your interest of drawing and painting into a hobby can make change . Furthermore it makes you feel closer to nature, closer to education, closer to different people you meet while working on your painting. And finally closer to knowing your hidden talent.
Every parent does not encourage their children to explore their wish but by drawing and painting at least you can come out to make the world know your wish. Sometimes people don't even bother to care what you feel. So to express your feelings drawing and painting is the best method or you can say the best way to tell the world about your feelings.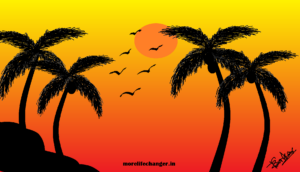 Turn your interest in drawing and painting with your hobby and enjoy your time as I do
Above all it does not require any education limit, just the talent is enough to show. The things required are very cheap and can be available everywhere at a stationery store. Drawing is a form of art visually done. For this reason it uses any number of drawing instruments to mark a two-dimensional medium.
What can we draw?
We can Draw a rose
Drawing a face
Drawing things like (ball, cycle, bike, car, house, planes, etc)
Start drawing trees and plants
Drawing people
Fun to Draw cartoons
Drawing aquatic animals
Also drawing birds and animals
Drawing reptiles
Drawing buildings
Materials required for drawing
Pencil
You can use different types of pencils as per the requirement. If the pencil is 9H then it can be harder graphite which makes lighter marks. If we use 6B then it will be softer graphite which makes darker marks. Then it goes on with more darker shades with 4B, 2B, HB, 2H pencils respectively.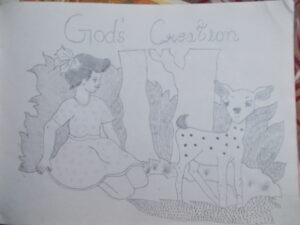 Sketchbook
Sketchbook is a book with blank papers or blank drawing paper. Firstly a sketchbook can become a hard book that goes into the development of artists. Secondly it is the breeding group for innovative and artistic ideas. Sketchbook is the place which becomes your tool for representation of your emotions through drawing.
Drawing paper
The quality of the drawing paper should be good enough so that you can draw with any scratches. The surface of the drawing paper is as important as the medium that is used upon it. Some of the papers that you can use are
Tooth paper
Charcoal paper
Bristol paper
Erasers
We should be very careful with erasers because some erasers create a different mark which can destroy your drawing. Thereupon it should be used as per requirement according to the specific drawing medium. Some erasers which are easily available are
Rubber Eraser
Kneaded Eraser
Gum Eraser
Plastic Erasers
Charcoal
Usually charcoal provides a broader range of value and marks as compared with graphite pencil. The shades of the charcoal are more dark than graphite pencil. Charcoal comes in both stick and pencil form. Sticks charcoal are of two types that are the vine and compressed. In addition Vine charcoal is softer and produces light marks and the compressed charcoal produces darker marks. These charcoal can also be sharpened like graphite pencil .
Also read – Quotes on happy mothers day and messages
What do you mean by painting
Painting is the way of applying paint, pigment, color, or another medium to a surface. We can take any surface for painting . Therefore the medium is commonly applied to the base with the help of a brush. Paintings can be done on the wallpaper, canvas, wood, glass, lacquer, clay, leaf, copper, or concrete . We can also use sand, clay, paper, gold, leaf for painting.
Forms of painting
A landscape is an outdoor scene generally referring to scenery . People are often seen with canvas and paint near beautiful places trying to give their own emotions .Mostly in a landscape people like to paint mountains, valleys and trees. Generally a landscape artist uses paint to create beautiful paintings of land, water, and clouds. Not only these but artists can even paint air, wind, and sunlight .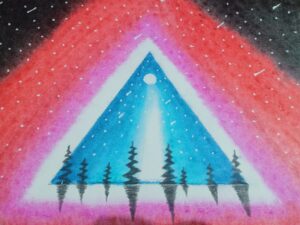 A portrait is an image of a person or animal or birds. With the help of portraits we can easily depict the expression on the face and even their deeper feelings. Besides showing what someone looks like, a portrait often captures a mood or personality. A portrait is best to show emotions whether they are happy or sad.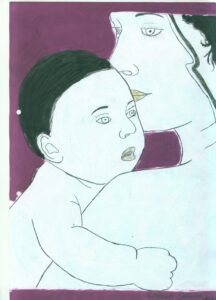 A still life shows objects, without emotions or expression such as flowers, food, or musical instruments. A still life reveals an artist's skill in painting shapes, light, and shadow. people use imaginary content and make it look real .
A real-life scene captures life in action. It is the exact replica of the place that is real. It could show a busy street, a beach party, a dinner gathering, or a place where living goes on.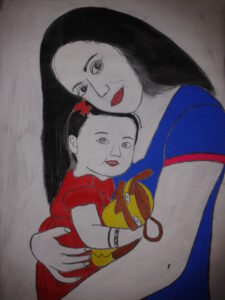 A religious work of art shares a religious message through their painting . It might portray a sacred story or express an artist's faith over it . All their beliefs have been shown in this type of work . Lot of imagination and ideas are used to resemble a real life incident . Sometimes a painting speaks more than words.
Types of painting
Oil painting
Acrylic painting
Watercolor
Gouache
Pastel
Encaustic
Digital painting
Hot wax painting
Sand painting
Glass painting
Ball pen art
Spray painting
Cave painting
Kalamkari painting
Kalighat painting
Absolutely painting is one of the oldest forms available today. It all started with cave painting and then evolved through .This evolution took a long process to come out and mingle with the daily life of people. Basic ingredients used while painting are Pigment, Binder, and Solvent. We have a long history of painting and a variety of materials were used to show their talent.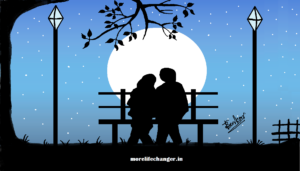 Colors
Colors play an important part in drawing and painting. The importance of colors is so much that in India a festival is celebrated on colors known as HOLI Festival. Choose your colors wisely which can be Red, Orange, Yellow, Green, Blue, Indigo, Violet, Purple, Pink, Silver, Gold, Brown, Gray/Gray, Black, White, and many more with light shade or dark shade. Furthermore it depends on how you want to use the canvas to look. Colors helps to turn your interest of drawing and painting into a hobby.
Rainbow colors
We all know Rainbow colors are also known as ROYGBIV (Red, Orange, Yellow, Green, Blue, Indigo, Violet). Also rainbow colors are the basic colors and the rest can be created by mixing with the other colors.
Benefits of painting
Removes stress
Reduce depression
Enhance talent
Express your feelings
Can be a mod of gift.
A profession
Leisure time
Can reset your mood
Mode of communication
Depicts the history
Please join discussion on Facebook about world facts and its secret.