Do you need amazing Quotes for Valentine Week for your partner, girlfriend , wife , Couple , and friends .

1. Rose Day : Sunday, February 7th, 2021
2. Propose Day : Monday, February 8th, 2021
3. Chocolate Day : Tuesday, February 9th, 2021
4. Teddy Day : Wednesday, February 10th, 2021
5. Promise Day : Thursday, February 11th, 2021
6. Hug Day : Friday, February 12th, 2021
7. Kiss Day : Saturday, February 13th, 2021
8. Valentine's Day : Sunday, February 14th, 2021
Valentine week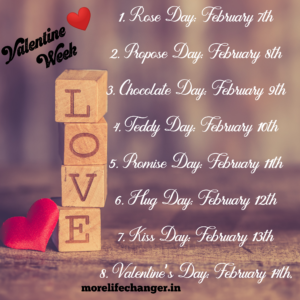 Valentine week is an 8 days celebration to express your love for your partner and loved ones. This week is for everyone from youngsters to elders including children. Love is a feeling that can be different with different person like love between husband and wife, love between parents and child, love between friends or  love between grandparents and grandchildren , love between girlfriend and boyfriend , love between master and pet animals all these are love just we need to express our love in different manner to different person.
While the concept of Valentine's Week may vary in different cultures and regions, it typically includes several themed days, each dedicated to a specific expression of love.
Also read – Daily motivation quotes
The "Valentine Week" is the week to express love to your partner or your crush. Here are the best Quotes for  Valentine Week with HD images and beautiful lines. 
1. Rose day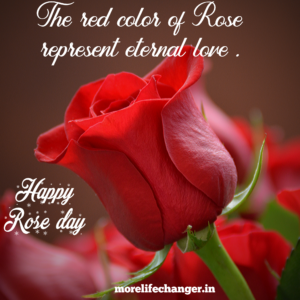 The Valentine week list starts with the Rose day which is on February 7 of every year because what's better to start the week with a flower. On this day roses are presented as a token of love. We know that roses can be of various colors and hence each color represents a different meaning of feeling. The Red rose represents love and romance while the yellow roses represent the bond of friendship and pink rose for best friend. The white roses represent a new beginning , marriage and peace. Roses brings freshness, fragrance and everlasting beauty of love.

2. Propose day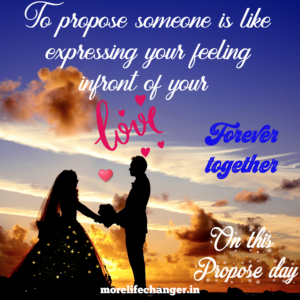 Propose day takes the second place in February valentine day list on 8th February. It is the most romantic Valentine's day week because lover's can gather courage and get a chance to confess love in front of their crush . Not only for couples even, this day is a golden opportunity for the single hearted as well. They can tell about their feelings to whom they like or love through a proposal. The proposal should be in a way that your beloved will remember forever. There can be people who can get disappointment as well.

3. Chocolate day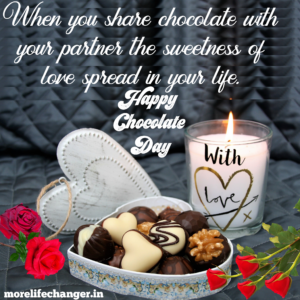 The third celebration is Chocolate Day which is on February 9 which makes your bond special with that one thing that's sweeter than love and it of course chocolates. Gift him or her a basket of delicious homemade chocolates oozing with cream and truffles so that the sweetness of chocolate gets immersed into your relationship. Insert some other gifts into the basket that would shower him or her with extra sweetness and will make them know how sweet you find them.

4. Teddy day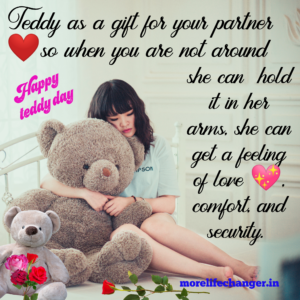 Fourth day is a celebration of sharing gifts and it's the most lovable gift for girls and that is a soft toy teddy bear. Teddies are the cutest and most famous soft toys, loved by every girl so this day is marked for that beautiful gift sharing day which is on 10 February .

5. Promise Day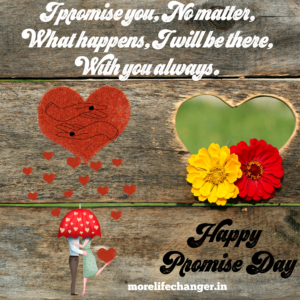 Promise day falls at the fifth position of Valentine day week which is on 11 February. Every relation works on trust and promises so on this day lovers promise each other that they will always be together in every thick and thin of life. Make the day more special, by sending your promissory note along with flowers to make them feel important in your life. Promise day is a day that signifies the importance of commitment.

6. Hug day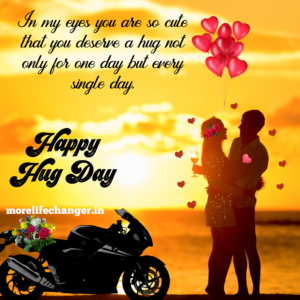 This day is celebrated on February 12 because you need to find yourself safe and secured and of course you need a guy who will protect you in all circumstances. So Hug Day is a day where you can hug your loved ones and wrap your warmth around them. It's a beautiful expression of love and a comfortable hug can speak more than words. A hug makes all your problems fly away for those few minutes which make them feel safe with you . So go ahead, give your loved ones a tender hug, letting him or her know that they're loved, forever .

7. Kiss day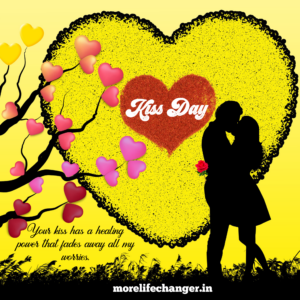 This romantic day is celebrated on the sixth day of valentine week. The kiss day is all about giving kisses to make your bond stronger. Plant a kiss on their cheeks and forehead and show them the love and care that you carry around for them. The more the bond is stronger the more you trust your partner.

8. Valentine day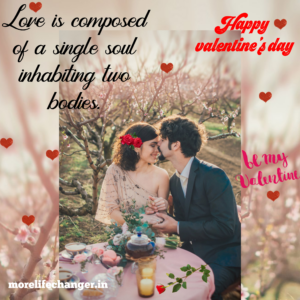 Celebrated on February 14, Valentine's Day culminates the Valentine Week. Lovers take the day off to celebrate the day as they wish, spending quality time with their loved ones. It's a day of joy, of celebration of love and commitment and the blissful excitement of finding one's perfect mate. Take your loved one out on a date or plan a candle light dinner. This day is a perfect day to celebrate that your partner is your perfect mate.
Even if the sun refuse to shine, the words refuse to rhyme…You will always be my valentine. Love you sweetheart.
Quotes
"Love is not just for a day, but for every day. Happy Valentine's Week!"
"In the week of love, let your heart be your guide and let love be your destination."
"May this Valentine's Week fill your life with the sweet fragrance of love and bring you closer to your beloved."
"Each day of Valentine's Week is a reminder to cherish and appreciate the special person in your life."
"Love knows no boundaries and transcends time. Let this week be a celebration of eternal love."
"Love is not about one day; it's about a lifetime of togetherness. Happy Valentine's Week!"
"May the love that blooms during this Valentine's Week stay vibrant and everlasting."
"Every moment spent with you is a moment to cherish. Wishing you a beautiful Valentine's Week filled with love and joy."
"Love is the greatest gift one can give. Spread love, kindness, and affection throughout this Valentine's Week."
"This Valentine's Week, let your love shine bright like a thousand stars and illuminate your path to happiness."
Quotes for Valentine Week with lots of love , caring , concern , deep feeling and with positive note that every partner needs to represent love .
Please join discussion on Facebook about world facts and its secret.