Republic Day is celebrated in honor of the constitution of India. Also  it came into effect on 26th January 1950. On that day, Dr. Rajendra Prasad began his first term of office as President of the Indian Union. Therefore  Indian Republic  is Constitutional  Day. Replacing the Government of India Act (1935) by a new constitution  which is the governing document of India. Moreover this the the ending of the 1935 act of colonial rule.
 
Why is it celebrated 

The day of  Dr. Rajendra Prasad  as President of the Indian Union gives the people of India a country to say their own. Since colonial rule forcibly took the country and their identity . The Constituent Assembly became the Parliament of India under the transitional provisions of the new Constitution. On the eve of Republic Day, the President addresses the nation.
Indian Republic day celebration

The celebration of republic day is huge which starts  with flag unfurling (not hosting) ceremonies followed by parades by armed forces and school children in different parts of the country. Eventually on every Republic Day, the flag is tied up on the top of the pole and it is 'unfurled' to mark the celebration. This unfurl flag shows the nation is already independent.
Also read – Yoga day motivates to keep us healthy.
Flag unfurling

The President, who is the first Citizen of the country, attends the event and unfurls the flag at Rajpath bhavan. Additionally Indian national flag  represents hope and aspiration to the people of India .  
What is the constitution ?

The constitution is the supreme law of India. Basically it is a set of rules and regulations to guide the administration of our county. In addition it is  the longest constitution in the world with 395 articles and 12 schedules .  The writer of the constitution is   Dr. B. R. Ambedkar . And the calligrapher who calligraphed (Hand written) the constitution is Prem Behari Narain Raizada.  Moreover the draft of Indian constitution is the result of research of Dr B R Ambedkar from 60 countries. The drafting committee did a fabulous job with hard work and an amazing concept . 

What we learn from this 

As a fact freedom comes with a cost we should admire . Also respect to all the great people and their sacrifices . Because of them only we are able to breathe freedom . All this clearly states that Indian Republic is Constitutional  Day.
Please join discussion on Facebook about world facts and its secret.
Quotes on republic Day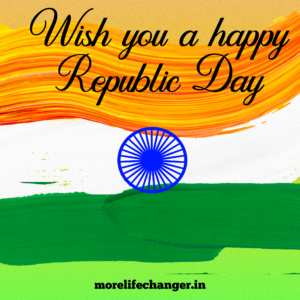 Wish you a happy republic Day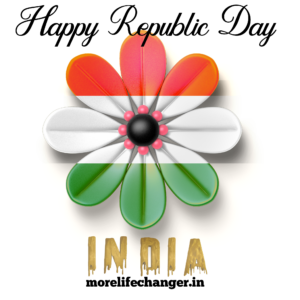 Wish you a happy republic Day