Kerala is a state in the southwest corner of India. Want to go on a trip to Kerala then here is 10 best places of Kerala. This state borders with the sea on one side and also with Karnataka and Tamil Nadu on the other . Thiruvananthapuram, also known as Trivandrum, which is the capital of Kerala. Also its Kovalam beach is famous worldwide.
Of course the abode of Lord Ayyappan, Sabarimala is a famous pilgrimage place in Pathanamthitta district. Beautiful Willingdon Island and the surrounding harbors are a major attraction here. In addition Kerala has big spice gardens so it is also called a spice garden. Apart from this, tea, coffee, rubber, cashew, coconut, betel nut, banana, rice, ginger, black pepper, sugarcane etc. as well as a variety of vegetables grows here.
Munnar valley Kerala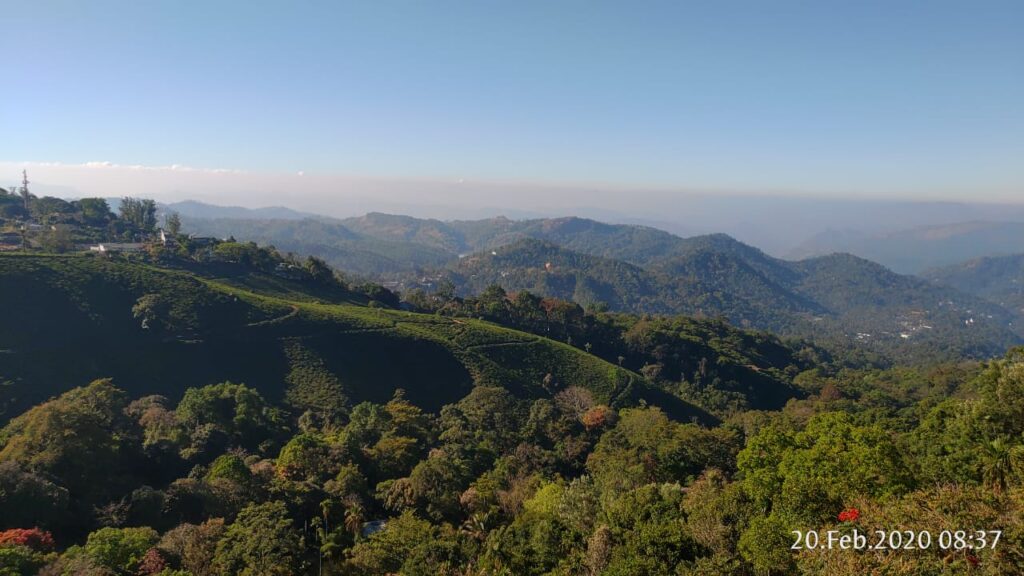 Munnar valley Kerala is the place with perfect scenery and hills around it . Here the largest tea plantation is there in south India. It looks like a carpet of green tea plantations. Obviously the valley is like a sea of thousand shades of green on western ghats which is located in Idukki district of Kerala state in India. Munnar means three rivers. Munnar is famous for its three rivers flowing are Madhurapuzha, Nallathanni and Kundaly. Moreover the beauty of Munnar has attracted tourists towards it and even they fell in love with this place . We can see green landscapes with mountains and Eucalyptus forests all around. Therefore Munnar is aptly known as the 'Kashmir of South India'. Because of the tea garden and green belt this is one of the 10 best places of Kerala.
Alleppey Backwaters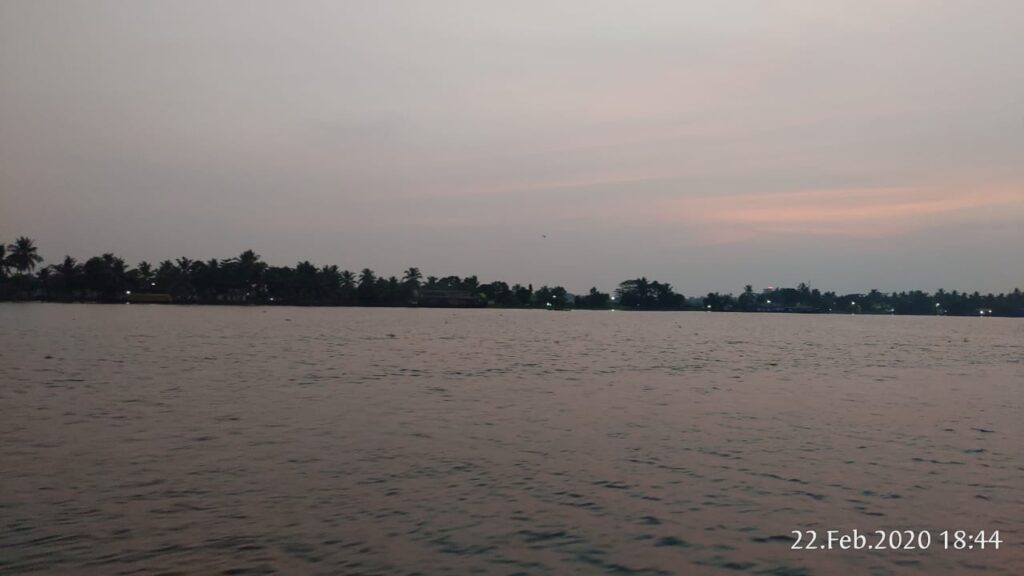 Thousands of tourists lures to Alleppey because of its backwaters and houseboats. These houseboats that heavily overshadow all other major attractions of this southern coastal city. The primary attraction of the Alleppey backwaters is the overnight expedition in the famous Kerala houseboats. Furthermore these house boat are good as any hotel room. Even at times even more luxurious. The beautifully crafted houseboats come in varied forms. Moreover you can unwind, relish local seafood, enjoy the picturesque sunset in the balcony of the boat and have an unimaginable time. A floating vacation on these serene backwaters can be the perfect idea of a dream honeymoon or vacation. As it sails through, you can experience the diverse ecosystem of the terrain and the lake, and the moment you step aboard, you feel at home on the houseboat.
Absolutely feel like home and enjoy the comforts of a fully equipped house. As you set sail along the region's pristine backwaters sit back and just enjoy the view. Including good food, and chit chats while your houseboat operators take care of everything else. One of the most popular Alleppey backwaters services is from Angel Queen Houseboats . They offers a fulfilling houseboat experience incorporating tasty Kerala culinary delights. Guests can simply unwind and enjoy their pleasant stay while travelling to the mystical inland villages of Kerala and exploring the sparkling waterways. Marvel at the serene backwaters and delightful canals of Alleppey and cruise past ancient fishing towns and lush green landscapes aboard these comfortable houseboats.
Also read – Firming double decker root bridge of Meghalaya
Kovalam Beach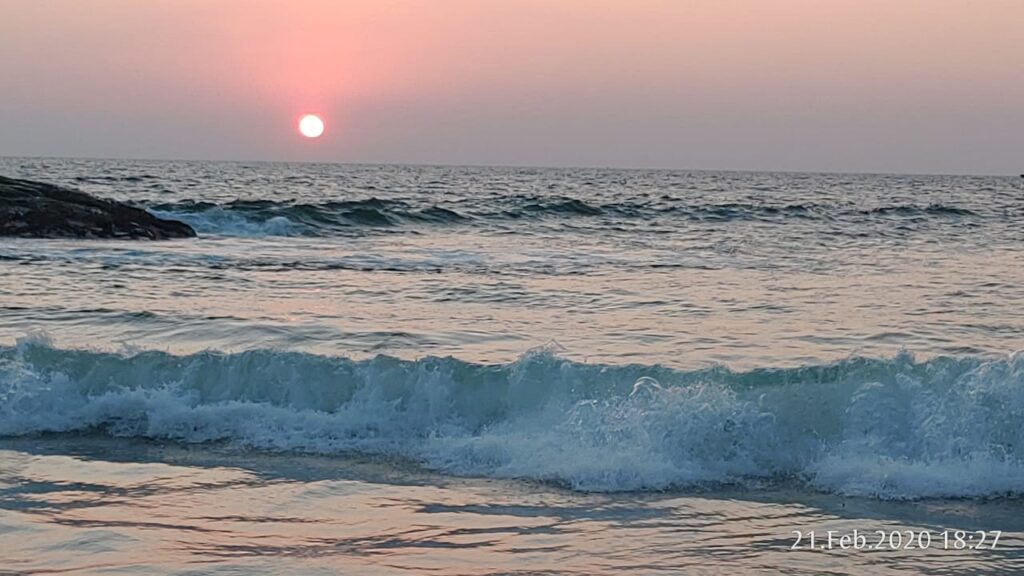 A beach and sunset view is like pizza and topping with cheese, sounds so satisfying. The charming family beaches in Kovalam serve as a promising getaway from the dreary city life and provide a quaint and naturalistic paradise full of azure waterways, vibrant culture and natural grandeur. Kovalam is awesomely beautiful and a haven of serenity. It's a magnificent beach supported by sharply mounting headlands . It also is encloses by fertile coconut palms. For all those who seek a bit of adventure in their trip, surfing, boating, swimming and other fun activities are also available. In particular making Kovalam Beach a favourite haunt for trekkers, adventure freaks and casual holiday seekers. Its breath-taking natural beauty, combined with the never ending blue skies and colourful sunsets makes you fell awesome.
Kovalam Beach a place worth visiting. The privy coves, sun kissed beaches, and the coastal towns of Kovalam enliven with its freshening up nature and the pristine atmosphere. These bewitching beaches are best for those who want to take a break from the crowded mainstream beaches. And gives you choice for some seclude spots, to truly appreciate the beauty and serenity and enjoy a nice relaxing holiday amidst the beach's natural environments. Kovalam is a true paradise for nature lovers, photo fanatics and wanderers. The crystal clear water, white sands and mouth-watering seafood is everything that a beach lover needs for a memorable vacation experience.
Munnar flower garden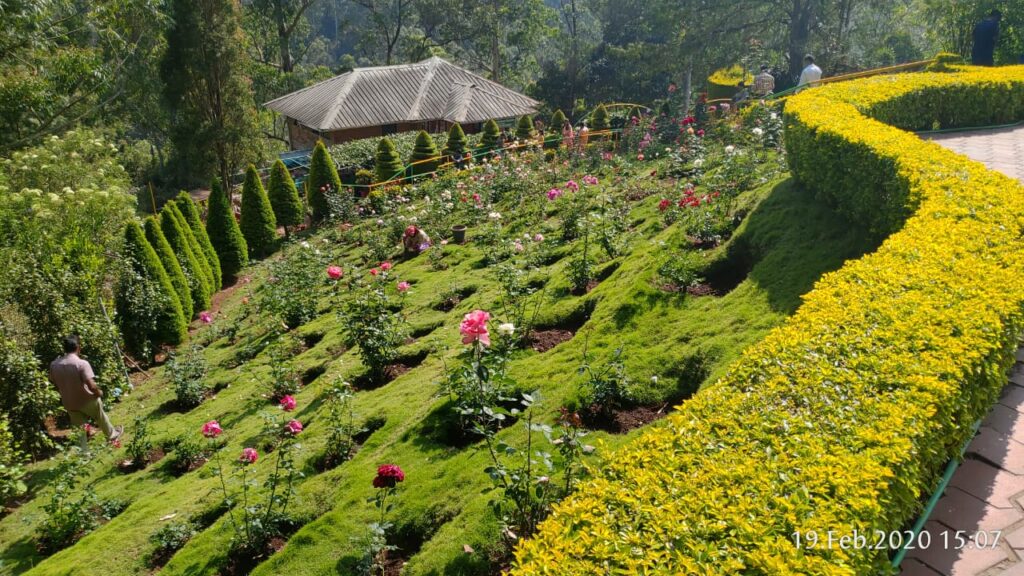 Munnar Rose Garden is a beautiful garden with hundreds of rare varieties of flowers and herbal plants. The Rose Gardens of Munnar is spread over 2 acres of land. It is an excellent stretch that is brimming with a variety of plants, including spices, crops like cardamom and vanilla, and a variety of other fruit trees. Rose Garden is located on the National Highway 49, just two kilometers away from the Munnar city centre. Also it is at 3,500 feet above the sea level. It is a wonderful place to explore. Rose Garden is a well maintained flower garden situated on Munnar.
Munnar lake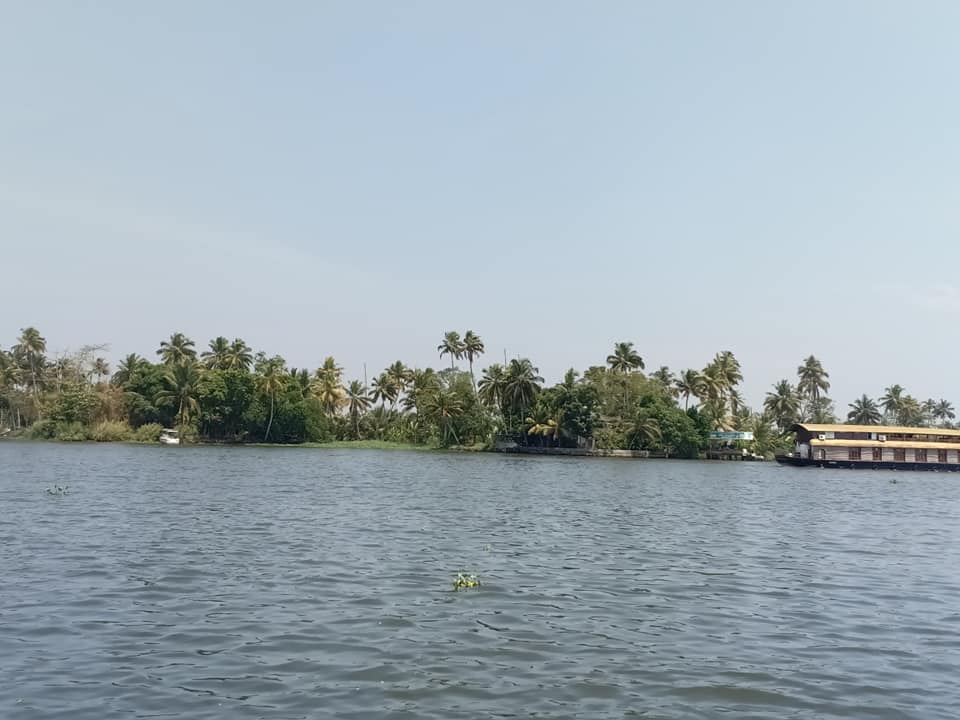 Take pleasure in the mesmerizing beauty of Kerala, with perfect background staring a stunning blend of greenery and blue water and revel in the natural exquisiteness by indulging in the exhilarating
Munnar tea garden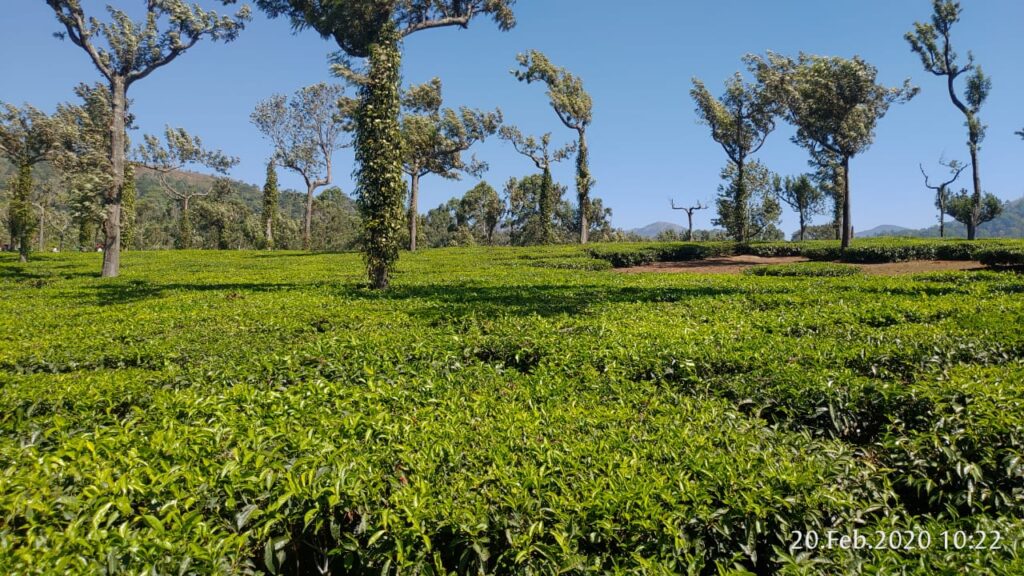 As Munnar is a valley with tea farms and various other plantations, you would not find any sort of adventure sports here to take on. The tea garden is on a slanting position on hills. So that the water does not stagnant at one place which is harmful for tea plants. It needs a slop to grow nicely. All you can do is capture the lovely landscape, high mountains, and a flowing river in the middle of the grassland and Eucalyptus trees. Inhale the fresh air and relax on the fields and enjoy with happiness .
Munnar wild reserve forest
Another attraction of this reserve forest is the wild elephants roaming freely and quietly. If you happen to be lucky enough, you can also see them crossing the road near the reserve. There are a few tour operators in Munnar who offer a "Night Jeep Safari" to see wild animals on the same road. These is one of the 10 best places of Kerala ,.
Pothamedu View Point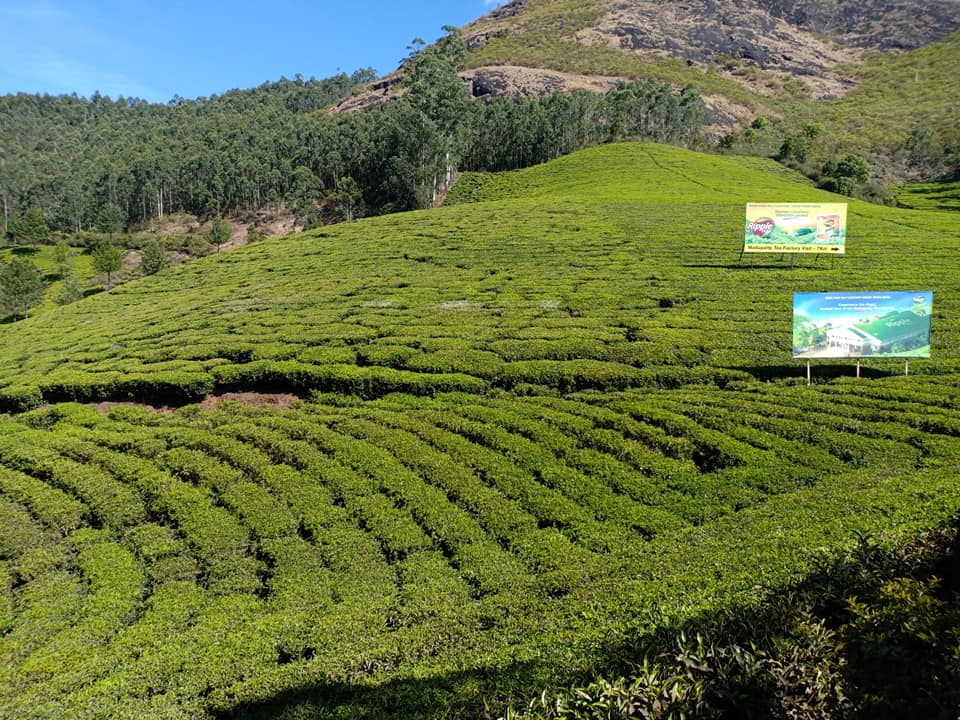 Kerala Pothamedu View Point is placed around 6 km away from Munnar on NH 49. Drenched in the mist and greenery, Pothamedu viewpoint is a spot worth trekking . The cool air and the splendorous mounts filled with tea plantations will take your breath away. Manicured tea gardens, lush coffee plantations and wood-shaded cardamom estates, with stretches of 'potha grass. Pothamedu View Point is a place which has a magnetic influence of attracting tourist. For the same reason it counts among the famous places situated near Munnar.
It has an ideal view for photographers as well as leisure travellers. Pothamedu View Point in Munnar is known as a picnic spot. Visit the place to admire the breathtaking sunsets and sunrises among the hills. The tourist spot offers a mesmerizing view of Munnar and the valleys, covered with a green bed.
Periyar National park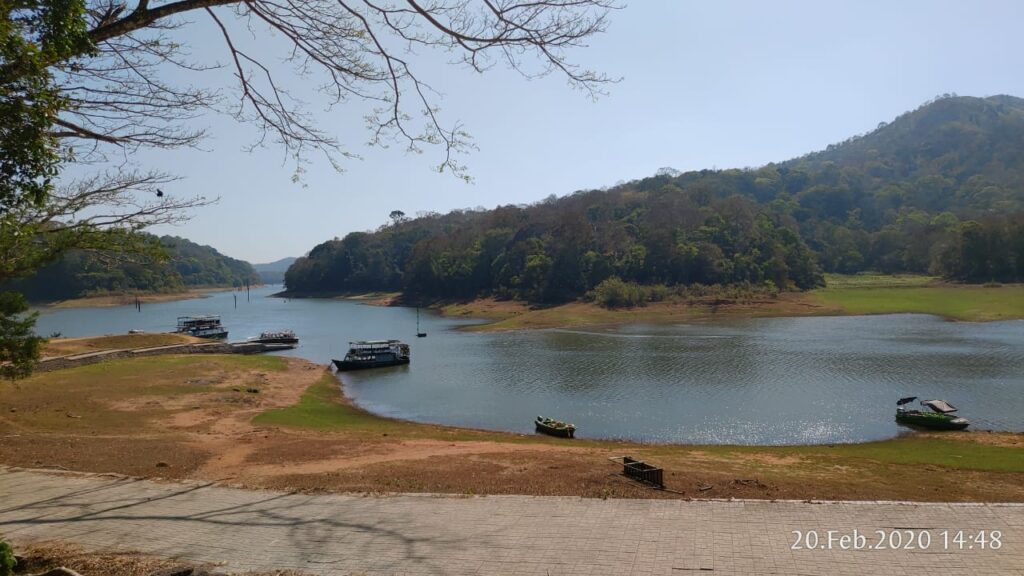 Periyar National Park & Wildlife Sanctuary is spread over 925 square kilometres or 357 square miles. Of this sprawling protected area, 305 square kilometres or 118 square miles forms the Periyar National Park in the core zone. Periyar National Park & Wildlife Sanctuary is governed by the Kerala Forest and Wildlife Department . And sees an average annual footfall of hundreds of thousands of people. The national park borders the state lines of Tamil Nadu and enjoys its position on the southern part of the Western Ghats.
These 10 best places of Kerala will give you lots of unforgettable memories.
Please join discussion on Facebook about world facts and its secret.