Vasant Panchami, also called Saraswati Puja in honor of the goddess Saraswati. Absolutely it is a festival that marks the preparation for the arrival of spring. Also we pray to Maa Saraswati to make us learn because Vasant Panchami is for goddess of knowledge.
Although most people of Indian subcontinent celebrates this festival depending upon the region. Moreover people celebrate it in different ways according to their culture . Even small kids take part in this festival .
This auspicious day of Vasant Panchami is for goddess of knowledge, music and learning. Therefore schools, college and other educational institutes celebrate this day through out this day. Even students pray to the goddess to excel in academics, art and music.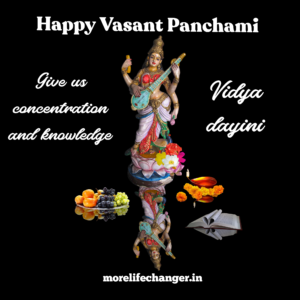 When we celebrate Vasant Panchami
This Hindu festival held on the fifth day of the traditional Indian calendar month of Magha (usually early February). Furthermore this festival marks the end of winter and the beginning of spring . As Panchami means the fifth day ('Panchami') of Spring ('Vasant') therefore the name of this festival is Vasant Panchami.
Also read : Is mask better for protection from covid19
How to celebrate Saraswati Puja
Women are usually seen wearing a yellow sari. In particular yellow is the color the Goddess wears. Moreover yellow is an important color in this festival. Because the color of the mustard crop is yellow when its ready for harvest. In fact Maa saraswati brings wisdom not only for students but for all the farmers and family members. This festival is mark of growth in better understanding and purity in relations.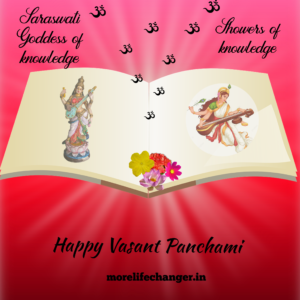 In addition different types of sweets is offered to Maa Saraswati . Then distribution of prasad among the people. Besides the association of this festival is with prosperity and good luck. Generally Young girls wear bright yellow dresses or saree and participate in the festivities. The color yellow holds a special meaning for this celebration as it signifies the brilliance of nature and the vibrancy of life. The whole place bursts with yellow during the festival.
Importance in students Life
Pens, notebooks, and pencils are placed near the goddess Devi's feet to get blessing. After this students use them for their studies. She embodies the different facets of learning such as the sciences, arts, crafts and skills. Her specialty is calmness and her white dress is symbol of purity. Her swan signifies that people should have the ability to discern the good from the bad.
"Vidhya Arambh " for young children
Above all this festival is the ceremony of introducing young children to the world of education and formal learning. Bengali people refer it as " hate kodi ' . Some people refer it as Vidhya Arambha . This festival is the ceremony of learning alphaets for thr first time.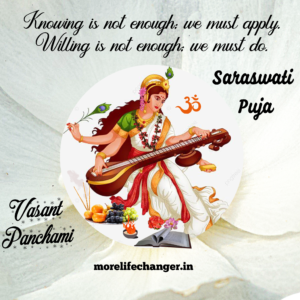 Different state have different culture
On the day of Vasant panchami Goddess Saraswati emerged from the body of Lord Brahma. So this day is birth anniversary and people of Bengal celebrates tis day as Saraswati Puja. After all she is the better half of lord Brahma . As a result she is born to glorify the world with her knowledge whose creator is Lord Brahma. The people of Haryana and Punjab celebrates this day as Goddess of bloom who can bring blossom in every part of the world with her knowledge.
Dress code for Saraswati Puja
As a custom, the girl students wear yellow Basanti Sari and the boys wear Dhoti and Kurta for Saraswati puja. As Vasant Panchami is for goddess of knowledge pray to her and get her blessing on this very day.
Please join discussion on Facebook about world facts and its secret.