India is a land of history with many ups and downs. The border of India kept changing from time to time depending upon the ruler but the concept of India (Bharat) always remained there. The struggle that Indian did motivates us to live our life and fulfill our dreams. So celebrate !5 August with wishing quotes for Indian Independence Day which motivates us .
Variety of culture and tradition tells us that it's not land to one only but it is a place to many. The struggle of people where a free land becomes dominant by rulers and then the struggles to get freedom from colonial rule. The people who sacrificed their life motivates us not to give up.
Indian Independence day
Every year on 15th August India celebrates its Independence day. For more than 200 years of British colonialism India lost almost all of its wealth and became a poor nation with a population of 388,997,955. After a long fight for freedom we got independence on 15th August 1947.
Also read – Truth and myth of working women . And their struggle.
How do we celebrate Independence day
The prime minister hoists the Indian national flag on 15th August every year. The Indian national flag is hoists at Red Fort in Delhi every year. And Indian national anthem "Jana Gana Mana" increases the celebration. After the speech from Prime ministers which highlight all the achievements of India till date. Twenty one gunshots are fired as an honor. Usually march fast represent by Indian armed forces (the army, navy and air force) , Ncc cadets , Women Commando Force (WCF) and Delhi police. India's diverse culture also represents the various cultural programs from allover India .
On this day broadcasting of patriotic songs in regional languages grows patriotisms on television and radio channels. Patriotic films also broadcast on entertainment channels.
Can anyone hoist Indian National Flag ?
Yes anyone can hoist a flag according to their wishes but we have respect for our flag and it should not fall on the ground. Even every school , college government or non-government organization hoists the flag and shows their love for their country. In some parts of country we can see culture programs such as kite flying which increases our respects for freedom .
Here is some wishing quotes for Indian Independence Day which motivates us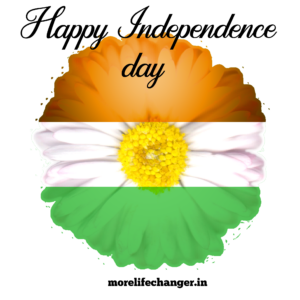 Wish you a happy Independence Day .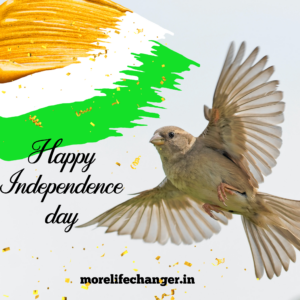 Your freedom is your Independence . Happy independence day.
Please join discussion on Facebook about world facts and its secret.