As the celebration of this festival occers on first day of chaitra month as per lunar calender. This celebration takes place in some of southern parts of India. Therefore Telangana and Andra Pradesh are some among them. Also people of karnataka celebrates this festival as Yugadi. Basically Ugadi the lunar new year marks the beggining new cycle of moon.
Celebration of Ugadi
However this vibrant festival brings abundance, prosperity, and happiness in the New Year. The festival also holds a special place for the southern region of India. In addition it marks the beginning of nature's annual cycle and the onset of the spring season. Therefore the farmer families prepare for the new season, hoping for plentiful produce.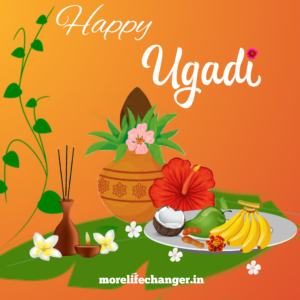 Of course the preparations of the day-long festivities begin a few days in advance. In fact people from different spheres of society start their day with an oil bath. Afterwards they wear new traditional clothes. Next they clean their house and decorate it . Then they offers prayers to moon god. Furthermore the entire family worships the Panchanga and prays for a bountiful year.
Also read : What do you mean by Lunar new year ?
Decoration
As we all know decoration is an important part of our festival. Therefore in Ugadi the lunar new year we start decorating the front door with red earth. Then add beautful garland of mango and neem leaves. Even more people draw colourful patterns with rice and flowers. This patterns or Rangoli beautifies the front of their houses.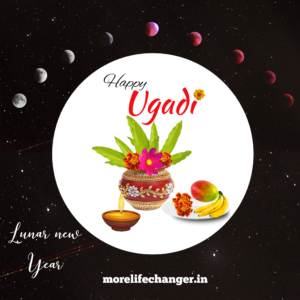 Which states celebrate Ugadi ?
The festivities of Ugadi coincide with "Chaitra Navratri" celebrated in north Indian states and "Gudi Padwa" celebrated in the central state of Maharashtra. The festival is called "Ugadi" in Andhra Pradesh and Telangana, while in Karnataka it is called "Yugadi". After all the festival of Ugadi the lunar year brings colours of joy, hope, and prosperity to people's lives.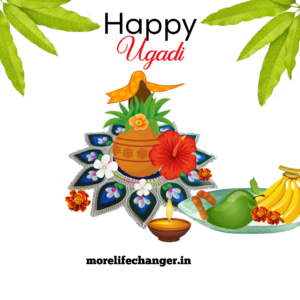 Origin of Ugadi
According to Indian Mathematician Bhaskaracharya's astronomical calculations tells us aout origin of ugadi. In the 12th century his calculations proved that the date of Ugadi from the sunrise is the beginning of the New Year. Also a new month and a new day. Ugadi the lunar new year is also considered a sacred time to undertake new ventures.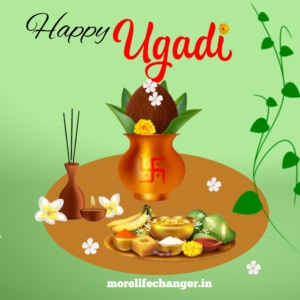 Significance
Ugadi marks the arrival of Spring and warmer weather. As such it is a joyous festival signifying growth and prosperity. Generally new year festivals is a chance to put the errors of the past behind. Usually people starts to make predictions for new life innew year. In spite of all it is a good time to start new ventures. Decoration is is another significant part of this sacred occasion.
Quotes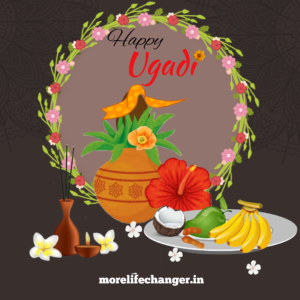 Wish you a happy Ugadi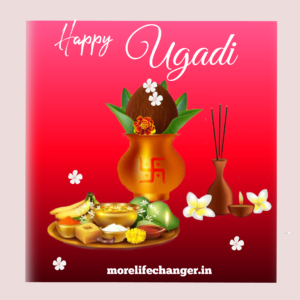 May this new year brings lots of joy and happness in your life.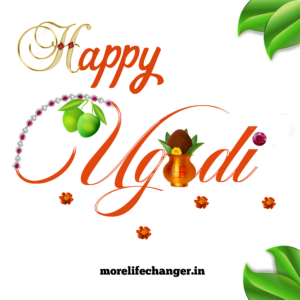 Please join discussion on Facebook about world facts and its secret.